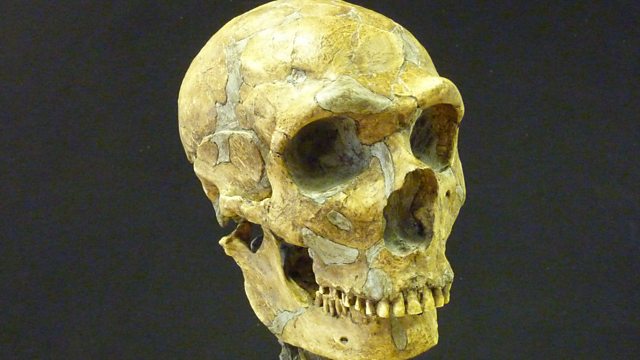 The Search for Neanderthal Genes
Svante Paabo thinks our ancient ancestors live on in most of us within our genes. But what can the genes of Neanderthals tell us about ourselves?
What does the DNA of our closest ancestors tell us about ourselves? Professor Svante Paabo is director of the Max Planck Institute for Evolutionary Anthropology and he tells Robin Ince about being one of the first people in the world to start looking at ancient DNA. From his early work with Egyptian mummies to his breath taking achievement of sequencing the genome of our nearest ancient relatives - the Neanderthals - he has changed how we think about ourselves. His current work is to understand why humans survived and Neanderthals became extinct. Professor Paabo and his team have found a comparatively small number of changes in the genes between us and Neanderthals including changes in the brain. Could these differences explain what makes us human.
(Photo: Skull of neanderthal man)
Clips