Main content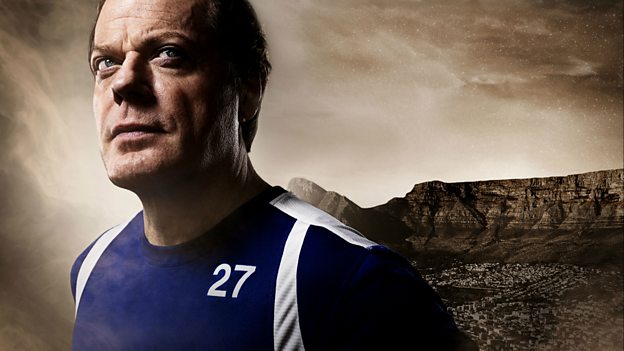 Eddie Izzard: 27 Marathons in 27 Days
As a personal homage to the 27 years that Nelson Mandela was imprisoned, Eddie Izzard is going to run 27 marathons across South Africa in 27 days.
Starting out in Mandela's birthplace, the remote Eastern Cape, Eddie is going to tell the story of the great man's life by running to the key places that shaped and made him one of the greatest figures of our time. From humble villages to rural university towns, and on to Cape Town and the fearsome Robben Island where Mandela was imprisoned for so many years, Eddie will follow Mandela's life all the way to the Parliament Building in Pretoria where he became the first democratically elected president of South Africa.
27 marathons is no simple feat but factor in the hills and tracks of the Eastern Cape, the crowded cities, the endless roads and the relentless heat of the South African summer, this will be an epic and gruelling journey - the perfect recipe for a Sport Relief challenge.
For Eddie this is unfinished business, four years ago he set out on the same journey and ended up in hospital with kidney failure after just four days. This time Eddie thinks his medical problems are under control. He's determined to finish and with the added incentive of fundraising, this challenge has become a very personal mission.
BBC Three will be with Eddie every step of the way. Charting the highs, the lows, the impromptu and the unexpected - in daily bulletins throughout the day.