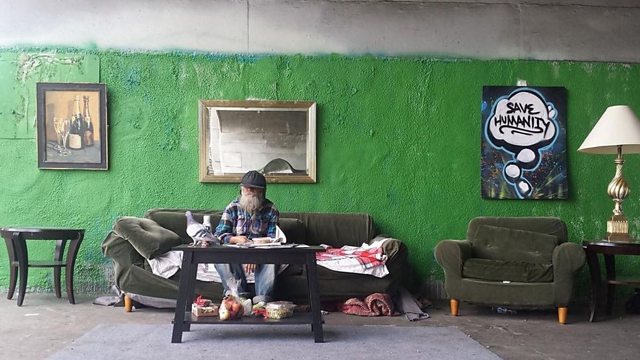 The graffiti artist fighting for LA's homeless
Los Angeles infamous Skid Row is more likely to conjure up images of homelessness and poverty than interior design and art. But graffiti artist Skid Robot is painting the walls with living room facades and forest scenes. His motivation? To highlight the plight of the homeless and bring about lasting solutions.
You can find more of his work at skid-robot.com, or his Instagram feed @skidrobot.
(Photo: "Birdman" sitting on a sofa under a motorway. Credit: Skid Robot)