Main content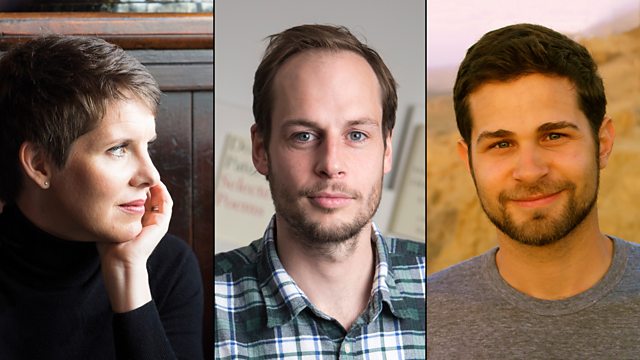 Outlook Weekend: Pick of the Week
Family: A daughter's tribute to her father who gave his life protecting antiquities and a scientist inspired by his grandfather's stories of a mysterious boiling river.
Caitriona Palmer was given up for adoption in Ireland in the 1970s. She had a happy childhood and never felt the need to find her birth mother. But when she was in her 20s, she started working in Bosnia exhuming mass graves and the experience moved her to look for her birth mother. Today they have a good relationship, but it's still a secret to some in their family.
Former British Army captain Harry Parker lost both his legs when he stepped on a bomb in Afghanistan. Seven years later, he's written his first novel, Anatomy of a Soldier, about a fictitious captain who goes through the very same thing. What's unusual about the novel is that it's narrated by the objects of war.
Andrés Ruzo is a geothermal scientist who grew up in the United States, the son of a Peruvian and Nicaraguan parents. When he used to visit Peru as a boy, his grandfather would tell him tales of mythical places and ancient legends. Little did he know one of those stories would come to life in a very real way.
Indian writer Kanishk Tharoor looks at the iconic Temple of Bel in the Syrian city of Palmyra. So-called Islamic State destroyed the Temple last year and the city's Head of Antiquities, archaeologist Khaled al-Asaad, was beheaded. His daughter Zenobia al-Asaad remembers her father and the ancient city.
Five hundred free concerts in five years. That's been the goal of Tanzanian folk singer Vitali Maembe. His songs highlight the problems of corruption, and he has taken his message to villages throughout the country.
Image: Caitriona Palmer (credit Megan Witt), Harry Parker (credit: Gemma Day), Andrés Ruzo (credit Sofía Ruzo)
Last on
BBC World Service
Australasia
Broadcasts
BBC World Service

except Australasia & News Internet

BBC World Service

except News Internet & West and Central Africa

BBC World Service

Australasia