Main content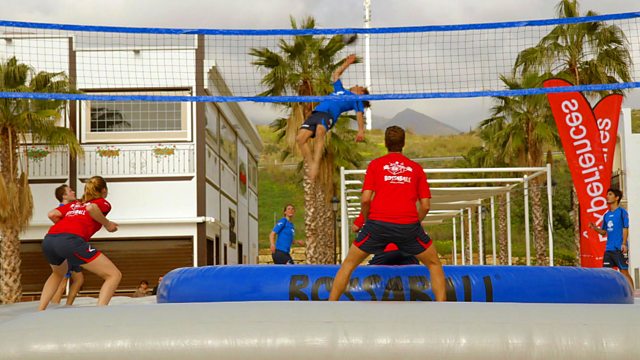 Aiming high with bossaball
Bossaball is a team sport that originated in Spain and was founded by Belgian Filip Eyckmans. It is similar to volleyball, but also includes elements of football, gymnastics and capoeira.
The game is played on a trampoline with four players per team, and any part of the body can be used to keep the ball in the air.
It's highly aerobic and burns hundreds of calories.
And its popularity is spreading across Europe. The game is now huge in the Netherlands and Germany.
The Travel Show's Christa Larwood went to Andalusia to see why it has become so successful.
Duration:
Featured in...
From the morbid exhibits of UCL's Pathology Museum to an ice music festival in Norway.
More clips from 27/02/2016 GMT
More clips from The Travel Show