Main content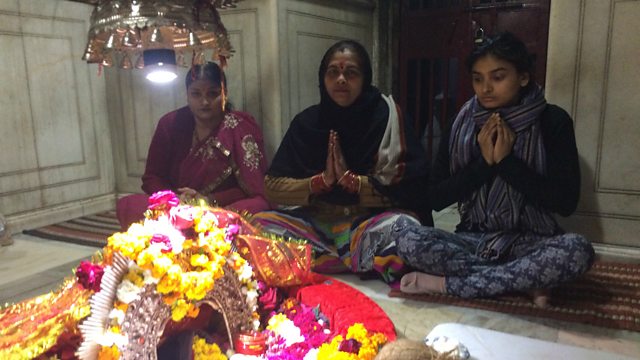 Happy to Bleed
Menstruating women are barred from praying in one Hindu temple shedding light on a taboo in Indian society which is rooted deep with its religious culture.
In the moments after religious leader Prayar Gopalakrishnan made comments that menstruating women should not be allowed into a Hindu temple, a Twitter campaign began that highlighted a social and religious taboo in India.
The campaign was led by Nikita Aazads, a young Hindu woman, who questioned why being a woman was not compatible with her faith and identity as a Hindu. In her view she was from a strongly religious family, and has always been taught by her parents to respect the idols of numerous gods and goddesses. But she said "each year, I go to Chintapurni, Naina Devi, Vaishno Devi, Chamunda Devi, Jawala Ji with my family. My parents have taught me how God created men and women as equals, how all humans are children of God. Your statement has left me dumbstruck, by breaking every belief I had in God".
She has questioned how it has been built into life in India that menstruating women should not cook, clean or be in the company of men but also that they should not be allowed to pray in the Hindu temple during a time when they are seen as impure.
Sunita Thakur reports on the fight against this by young, religious Hindu women who have taken to the streets and to social media to fight what they see as a prejudice. She also explores how in Hinduism, while mainstream Vedic philosophy has rejected women's biology as impure, other tantric systems that worship women as the central energy principle revere women during this time – seeing them as particularly powerful in 'magical' energy.