Main content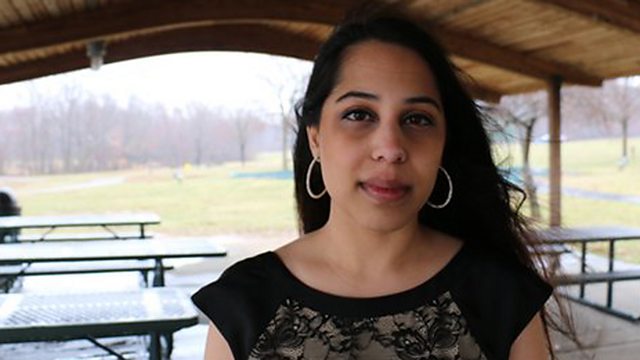 I was the Target of 'Revenge Porn'
Anisha Vora was horrified to discover that her ex-boyfriend had posted intimate photos of her on the internet, just months after their relationship ended.
When Anisha Vora from the US split up from her boyfriend while at university, she thought they would remain friends. But before long she was horrified to discover that he had posted intimate photos of her on the internet. Worse was to come, and Anisha found herself the target of a sustained attack that left her afraid for her safety. She now helps other survivors of so-called 'revenge porn'.
Rebecca Mackenzie is the daughter of Scottish missionaries who moved to Asia when she was very young to try to convert people to Christianity. Her experience of attending a special boarding school for the children of missionaries has strongly influenced her first novel, In a Land of Paper Gods.
When Morten Hilmer was serving in the Danish army he was given a somewhat unusual job - patrolling the frozen north-eastern coast of Greenland by dog sled. He was so inspired by the landscape and wildlife that he returned to the area on a photographic expedition.
(Photo: Anisha Vora)