Main content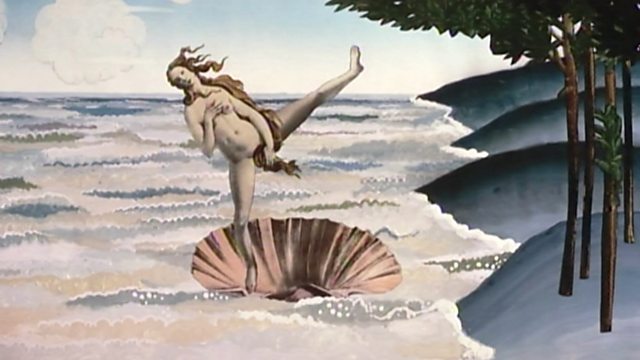 Monty Python's Terry Gilliam on Botticelli's Venus
Filmmaker Terry Gilliam has reimagined Botticelli's iconic Birth of Venus in both his Monty Python animations and his feature films.
Here he speaks with Samantha Roddick about his personal relationship with the image, casting Uma Thurman as the Goddess of Love in The Adventures of Baron Munchausen, and why Venus is the ultimate male fantasy.
An online exclusive extended version of an interview that appears in Botticelli's Venus: The Making on an Icon, screened on BBC Four on 15 February 2016.
Duration: