Main content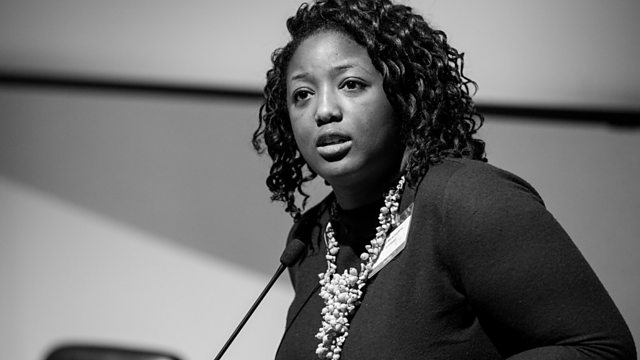 Bryan meets Anne-Marie Imafidon - mathematician, computer scientist and co-founder of STEMettes, set up to encourage girls and young women into careers in technology.
Anne-Marie Imafidon is the eldest child in what was once called 'Britain's Brainiest Family'. At age 20, she was awarded a joint Masters' degree in Mathematics and Computer Science from the University of Oxford.
She is the co-founder and driving force behind STEMettes, an organisation which focuses on encouraging girls and young women into careers is science, technology, engineering and maths.
Anne-Marie believes girls do not realise 'how good they are' and sees STEMettes as providing a girls-only space to allow them to be with other girls, to experiment and create.
Her love of tech began at the age of four, when she realised she could make 'the story better' by changing the colour of Little Red Riding Hood's cloak on her father's computer. She believes careers in STEM can be as creative as those in arts and music. She is a firm advocate of changing, tinkering and improving.
In a wide-ranging conversation, Anne-Marie and Bryan talk about the surprising relationship between maths and music. She also hears what inventions spring from the imagination of some of Scotland's young people. She reveals what she wishes she had invented and who are her own role models.
Enthusiastic, intelligent, motivated and fun, Anne-Marie recommends STEM for everyone who has an ambition to 'help people'. In her view, many opportunities in tech are still to be explored - "Now is the time for you to start thinking about it - YOU can decide what your dent on the world can be'.