Main content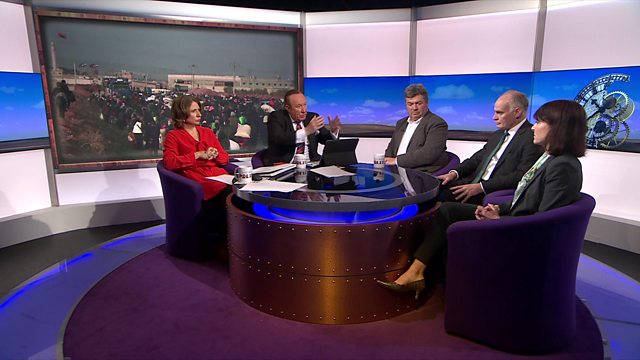 What's happening in Syria?
Andrew Neil discussed the ongoing conflict in Syria with Foreign Affairs Committee chairman Crispin Blunt, Royal United Services Institute director Karin Von Rippel and guest of the day journalist David Aaronovitch.
Talking about Russia's role in Syria, Karin Von Hippel said it is going for "a scorched earth policy" and "their plan is to fully encircle Aleppo".
But she warned: "The problem they will have is the Syrian regime is too weak to hold Aleppo and so it will create a power vacuum on the ground, which inevitably will be filled by the worst elements," she said.
Mr Blunt, Conservative MP, said Russia needed to be convinced of the need, "urgently", for a settlement, otherwise "there is no serious prospect of being able to defeat IS (so-called Islamic State) in Syria".
Duration:
More clips from 11/02/2016

More clips from Daily Politics