Main content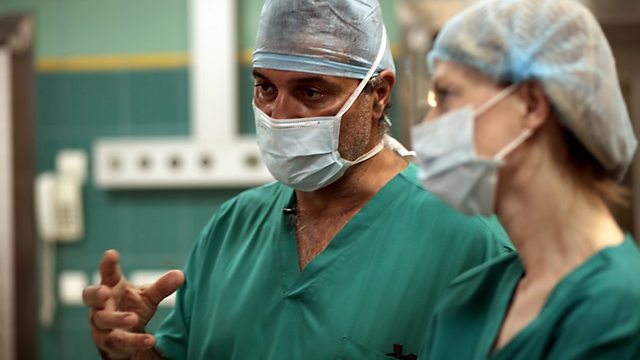 The Medical Scandal Engulfing top Swedish University
The medical scandal rocking the Karolinska Institute in Sweden; A new deadly outbreak of Lassa fever in West Africa; Everything you want to know about the Aedes aegypti mosquito
Back in 2008 the surgeon Paolo Macchiarini stunned everyone when he carried out the world's first tissue-engineered whole organ transplant and saved a woman's life with a windpipe transplant. When he followed this up by implanting the first artificial trachea into a patient at the Karolinska Institute in Stockholm in 2011, this was celebrated as a huge medical breakthrough. Since then, the surgery has been performed on seven other patients there, but today, six of these eight patients are now dead. The management of the Karolinska Institute is deeply implicated in the case, which is rapidly growing into a veritable research scandal. Both the secretary-general of the Nobel Committee and the head of the Karolinska institute have now resigned. Christine Westerhaus reports from Sweden.
Lassa fever
An outbreak of the virus Lassa fever, that has killed more than 100 people in Nigeria in the months since September, has spread to Benin where it has killed 23 out of a suspected 71 cases. It is endemic in West Africa, but the World Health Organisation is now scaling up an emergency response team in Benin to try to stop it spreading further. Claudia speaks to Dr Pierre Mpele, tropical disease specialist and the WHO's country representative in Benin, just after he attends an emergency planning meeting with the ministry of health.
Aedes aegypti
To find out more about the Aedes aegypti, the main vector spreading the Zika virus, Claudia speaks to Professor Uriel Kitron, chair of the department of Environmental Studies at Emory University in the United States. He gives Health Check a guide to everything you ever wanted to know about the mosquito.
Picture: Surgeon Paolo Macchiarini
Credit: BBC
Last on

BBC World Service
Europe and the Middle East, South Asia, East Asia, East and Southern Africa & West and Central Africa only