Main content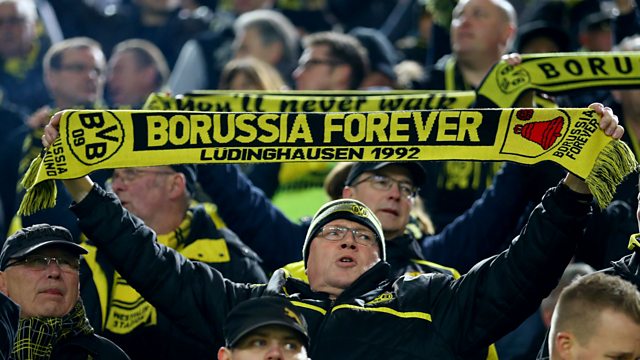 Dortmund fans stage ticket protest
It's not just in the Premier League where there are protests about ticket prices...
On Tuesday evening, over a quarter of Borussia Dortmund fans attending the German Cup match at Stuttgart are expected to stay outside the stadium for the first 20 minutes of the game.
The fans are angry that Stuttgart are charging Dortmund fans €19.50 for standing tickets and €38.50 for the cheapest seats.
Dortmund fan Marc Quambusch is from campaign group Kein Zwanni, who are organising the protest.
He told John Bennett that missing the first 20 minutes will not be easy.
Picture: A fan of Borussia Dortmund. Credit: Getty Images
Duration:
More clips from Sport Today