Main content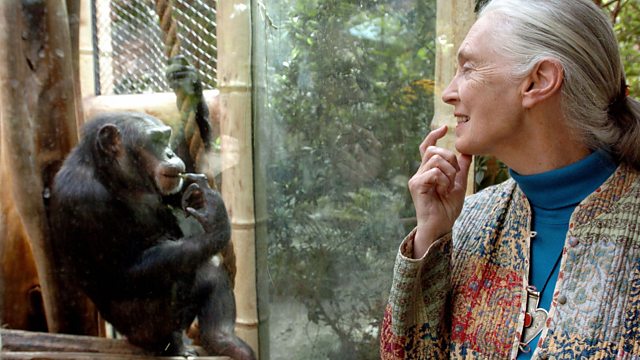 Chimps Taught Me How to Be a Mother
Dr Jane Goodall's work with chimps has revolutionalised our understanding of our closest living relatives. She reflects on over half a century spent working with these animals.
Dr Jane Goodall is famous for her pioneering work with chimpanzees. When she was a young woman, 55 years ago, Jane set foot on the beach of Gombe, on the shores of Lake Tanganyika in Tanzania. Her job was to observe chimps. And what she discovered was to revolutionise our understanding of primates, and just how much they have in common with humans. Now in her early 80s, Jane is still devoted to chimpanzees - and campaigns for a more enlightened attitude towards them and the environment.
Gai Nyok was five years old when the second Sudanese Civil war threatened his way of life. Young boys in the country were targeted by the military who wanted to turn them into child soldiers. But when the fighting came to his village, Gai, along with his brother and uncle made their way to the relative safety of an Ethiopian refugee camp, before troubles there forced them to Kenya. Gai now works as diplomat in the USA and he tells Outlook how those early years spent in a refugee camp helped prepare him for his current role.
Opera star Saimir Pirgu grew up in communist Albania - where he studied violin from the age of 6. But at 14, he saw The Three Tenors singing in concert and developed a passion for opera that led him to Italy and life changing encounters with 2 of his heroes - Luciano Pavarotti and Placido Domingo.
(Picture: Dr Jane Goodall. Credit: Jens Schlueter/AFP/Getty Images.)
Clips