Main content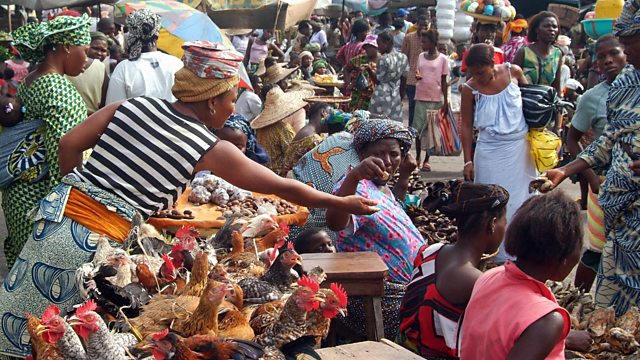 The Mechanic and the Mission
The ex-mechanic in Benin, West Africa, whose mission is to help people with mental health problems. This is a story that involves faith healing, Western psychiatry and Voodoo.
Gregoire is an ex garage mechanic whose mission in life is to help people in Benin, West Africa, with mental health problems who may otherwise be chained up in the spare room. With family approval he takes patients to his treatment centres, he cuts off their chains allowing them space and giving them help.
Gregoire's story and the attitudes that coalesce around it unfold against a backdrop of traditional healers, Western trained psychiatrists, ethnopsychiatry, Evangelical missionary work, Western attitudes to Africa and African attitudes to the West, and government ministries for whom mental health is a low and cash strapped priority.
For the BBC World Service reporter Laeila Adjovi enters the invisible world of spirits that really does exist in an animist society where 80% of people use traditional healers to cure their ills. Illness here has meaning and the causes are interrogated as well as the symptoms when, for instance, someone believes they have been cursed if they have offended someone or someone is envious of their wealth.
A recent winner of the 'African of the Year' award, Gregoire is one of the protagonists in a multi-layered narrative that is not just a simple story of rescue by 'proper' psychiatry from Voodoo religion. Benin offers lessons to teach all sides of the arguments.
Image: A market in Cotonou, Benin. Credit: Erick-Christian Ahounou/AFP/Getty Images
Clips