Main content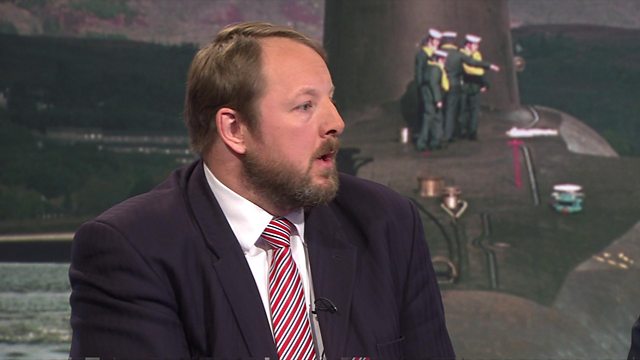 Perkins 'open-minded' on Labour defence review
Shadow defence minister, Toby Perkins, has said he is going into Labour's defence review, including of Trident, "with an open mind".
But he told the Daily Politics he had not "heard any evidence yet that would convince me that we should be going down the unilateral path".
The defence review, led by shadow defence secretary Emily Thornberry, will look at the party's stance on Britain's nuclear weapons programme, with leader Jeremy Corbyn opposed to Trident and many of his MPs in favour.
Mr Perkins said he had "always been a believer in multilateral rather than unilateral disarmament".
Asked whether he was pleased that Ken Livingstone had been removed as co-convener of the defence review, Mr Perkins said: "I didn't lose sleep that night."
Duration:
More clips from 08/02/2016
More clips from Daily Politics