Main content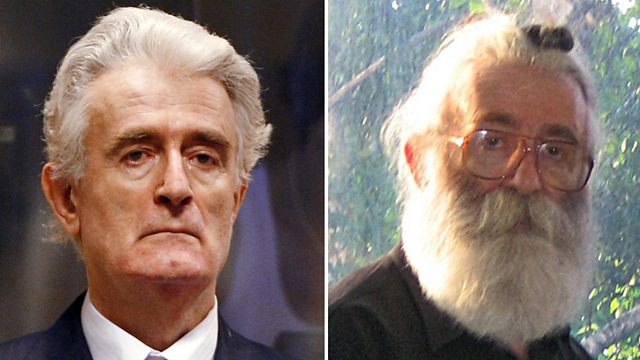 "The Butcher's Trail": hunting down the Balkan war criminals
The Guardian newspaper's diplomatic editor, Julian Borger, covered the Balkan Wars in the 1990s. In his new book "The Butcher's Trail" he traces the ups and downs of the hunt for the 161 people indicted by the International Tribunal for the former Yugoslavia in the Hague.
His story ranges from the initial netting of the minnows to the reeling in of the big three: the former Yugoslav president Slobodan Milosevic, the former Bosnian Serb leader Radovan Karadzic and his military commander Ratko Mladic.
Borger begins by telling the story of the first criminal to be caught... in a German welfare office.
(Photo: both Radovan Karadzic, after (left) and before (right) his arrest and appearance before the International Tribunal in the Hague. Credit: AFP/Getty Images)
Duration: