Main content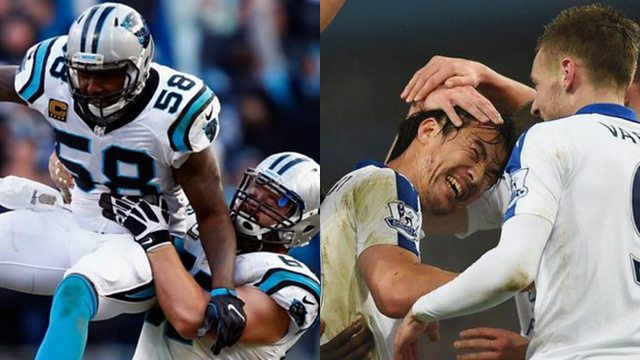 When The Panthers Met The Foxes
Hear the US view of the unlikely friendship between City & The Carolina Panthers.
Imagine a sporting team of underdogs. Who after years of obscurity suddenly find themselves at the top of their league.
But it's not the familiar story of the Foxes we're talking about this morning, but American Football team the Carolina Panthers.
The Panthers have been spurred on to a run away season which this weekend has seen them reach the Superbowl - The Championship game.
And it's led to an interesting relationship with our own high-flying sports team - Leicester City!
The two have exchanged messages of support on social media, they've swapped team jerseys, and City striker Shinji Okazaki even adopted the famous "dab" goal celebration when he scored against Everton earlier this season.
So with the Panthers and the Foxes forming somewhat of a unlikely friendship, we thought we'd form one of our own with Carolina local Radio WFAE.
Despite being 5 hours behind us, Jo Hayward managed to convince Reporter Dave Boraks to stay up late and tell us a little about the Panthers.
Duration:
More clips from Jim Davis and Jo Hayward