Main content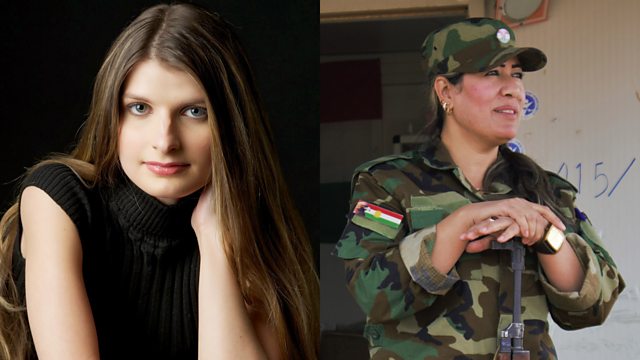 Outlook Weekend: Pick of the Week
Safety:The American woman campaigning for internet safety after she was abducted by a man she met online. Plus the medic working on Iraq's Mount Sinjar, a refuge for 9,000 Yazidis
Safety: Our home, our work, our favourite coffee shop, all of us have safe spaces - places where it seems like nothing in the world can touch us.
For 13 year old Alicia Kozakiewicz, in 2001, that space was also the internet chatrooms that had just started opening. But her safe haven was about to be torn apart when she started talking online to one particular person.
The parents of the artist Soheila Sokhanvari went to huge lengths to try to keep her safe. She was born in Iran, but in 1978, on the eve of revolution they decided to send her, then just ten years old with her thirteen year old brother off to London, totally on their own.
African-American ballet dancer Eric Underwood has also found a home in London. But, he started dancing by accident, aiming just to get away from the dangers of his home on the outskirts of Washington DC.
In 2014 when the so called Islamic State attacked the Yazidi people in Iraq, thousands fled. And they headed to one place, Mount Sinjar, where around nine thousand people are still seeking safety. It's there that medic Khanza Ali works, caring for refugees and Peshmerga fighters.
[Picture: (Left) Alicia Kozakiewicz. Credit: The Alicia Project.
(Right) Khanza Ali. Credit: Tom Robinson]
Broadcasts
BBC World Service

except Australasia & News Internet

&

BBC World Service US Public Radio

BBC World Service

except News Internet & West and Central Africa

&

BBC World Service US Public Radio

BBC World Service US Public Radio