Main content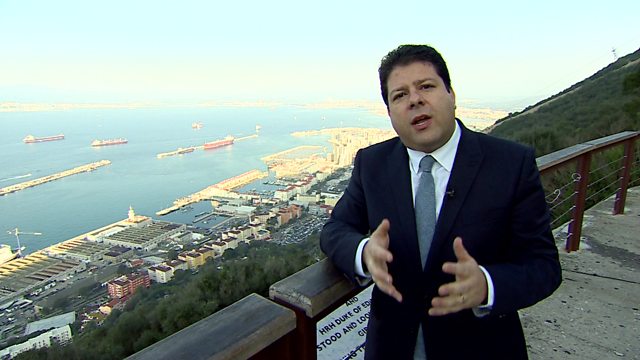 Soapbox: Why Gibraltar should stay British
Following journalist Richard Norton-Taylor's call for Britain to give up its sovereignty claim over Gibraltar, its chief minister got in touch to give the programme his point of view.
In his Soapbox film Fabian Picardo said Gibraltar has "long been an important British military asset", used by the allies to "turn the tide" against the Nazis during World War Two.
He said Gibraltar is also "entirely self sufficient", and enjoys an "avant-garde" online gaming industry that is "the envy of the rest of the EU".
His film appeared on Tuesday's programme.
Duration:
More clips from 02/02/2016

More clips from Daily Politics