Main content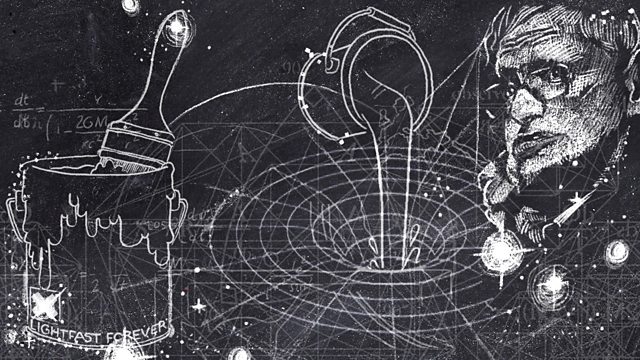 Black holes ain't as black as they are painted
An illustrated version of Prof Stephen Hawking's second Reith lecture about black holes.
While Prof Hawking examines and challenges scientific thinking about black holes, the artist Andrew Park draws the key points of the lecture in chalk on a blackboard.
(Animation produced by Cognitive.)
Duration:
Featured in...
Programmes and videos about the world's most famous scientist and his work.
More clips from Black holes ain't as black as they are painted
More clips from The Reith Lectures