Main content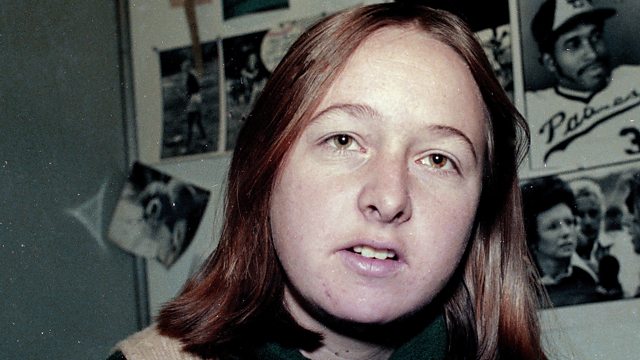 Women in the Locker Room
In 1978, US female sports journalists won the right to do post-match interviews in men's dressing rooms - just like their male colleagues.
In 1978, US female sports journalists won a major victory in their fight to do their jobs in the same way as men. US sports had a tradition of allowing reporters to do interviews in the dressing-room after big games. Women were not allowed in until baseball reporter Melissa Ludtke's case went to court. Ludtke and pioneering American Football journalist Lesley Visser talk to Nija Dalal-Small. The programme is a Sparklab Production.
(Photo: Melissa Ludtke in the 1970s. Credit: Associated Press)
Broadcasts
BBC World Service

Europe and the Middle East, East Asia & West and Central Africa only

BBC World Service US Public Radio
Featured in...
Stories of astonishing achievement and firsts for women

Inspirational women changing their world and yours