Main content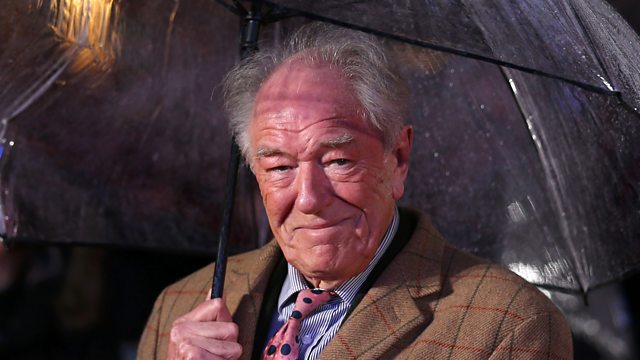 Gambon: Clarkson 'didn't deserve' to be dropped by BBC
Sir Michael Gambon says he "isn't looking forward to" the new series of Top Gear.
Sir Michael Gambon says Jeremy Clarkson "didn't deserve" to be dropped by the BBC, despite the former Top Gear presenter's attack on a producer last year.
Speaking to Simon Mayo on the Kermode & Mayo Film Review while publicising his new film Dad's Army, Sir Michael said he was not looking forward to the new version of Top Gear – now fronted by Chris Evans – due to his "love" of Jeremy Clarkson. "All he did was punch someone in the mouth and that was it…if the bloke you punched is still friendly after a week, you're okay," said Sir Michael.
His Dad's Army co-star Toby Jones laughed at the remark. In response Simon Mayo said, "On balance, you can't really get away with that, though."
Jeremy Clarkson's contract with the BBC was not renewed after an "unprovoked attack" on a Top Gear producer in 2015.
The BBC's director general Tony Hall confirmed the move in a statement saying he had not "taken the decision lightly" but that a line had been crossed:
"There cannot be one rule for one and one rule for another dictated by either rank, or public relations and commercial considerations."
This clip is from Kermode & Mayo's Film Review on Friday 5 February.
Duration:
Featured in...
The best current affairs interviews, insight and analysis from BBC Radio 5 live.
More clips from with Michael Gambon and Toby Jones
More clips from Kermode and Mayo's Film Review