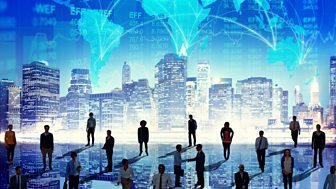 My Perfect Country
In a world where a lot is going wrong there is also a lot going right. So what if you could build a country - with policies that actually worked? Fi Glover and digital guru Martha Lane Fox invite you to imagine your perfect country by homing in on policies from across the world that have been truly successful.
On radio
There are no upcoming broadcasts of this programme
Last on
Sun 13 Jan 2019 18:32 GMT
BBC World Service News Internet
My Perfect Country - Imaginary Flags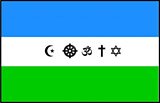 The premise of the My Perfect Country series is a simple one. We scour the globe for policies that appear to be working - we dismantle them with the help of our panel of experts, we examine the parts, put them back together and work out if they should go in our imaginary perfect country. But we are not doing this alone or just for ourselves. The aim is to build the perfect country for all listeners across the world – and for this we need your input.
Design a Flag

We want your opinions and your thoughts on all the policies discussed across the series. Alongside this – we want you to help design and craft our "perfect country". At the end of series one we set listeners a challenge to design us a flag – and these are the winning entries from Dave Keegan in Dublin, Ireland. 
In the flag above, the blue section represents the sky, the middle section represents all faiths and the green section represents the earth.
In the image left, the first section of this tri-colour represents the LGBT community, the middle section represents peace and the third section represents 'My Perfect Country' as a united nation for everyone.
What do you think the flag of My Perfect Country should look like? Send your thoughts and comments to perfectcountry@bbc.co.uk
What can digital technology do for your country?