Main content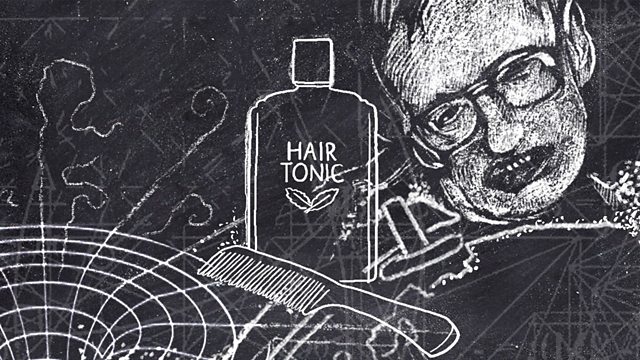 Do black holes have no hair?
An illustrated companion to Prof Stephen Hawking's first Reith lecture about black holes.
While Prof Hawking describes the history of scientific thinking about black holes, the artist Andrew Park draws the key points of the lecture in chalk on a blackboard.
(Animation produced by Cognitive.)
Duration:
Featured in...
Programmes and videos about the world's most famous scientist and his work.
More clips from Do black holes have no hair?
More clips from The Reith Lectures