Main content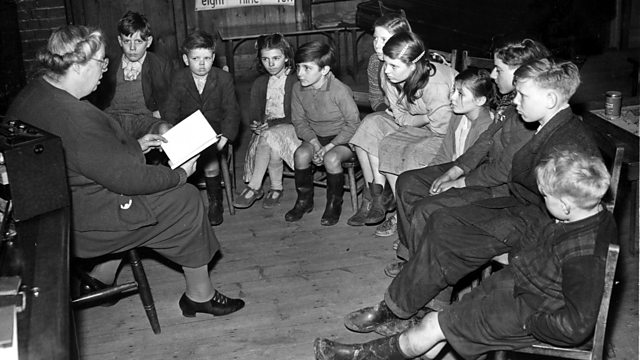 The Pleasures and Perils of Storytelling
Are we hard-wired to look for stories and is that inappropriate for 21st Century? With psychologist Raymond Mar, business consultant Thaler Pekar and science writer Philip Ball.
Almost everyone loves a story - in fact, you could argue that we all do our best to turn any sequence of events into a narrative. But in our ever more complex world, our inclination to look for narratives may not be an advantage. When it comes to making sense of complex systems, say, a nation's economy or the human body, our propensity for story-telling can become a snare, a trap which may incline us to see a narrative when none exists.
Bridget Kendall is joined by Raymond Mar, a psychologist at York University in Toronto, whose research explores whether the habit of reading fiction may help hone our social skills; business consultant Thaler Pekar, who seeks out persuasive stories and teaches people how best to share them; and science writer and broadcaster Philip Ball, who explains that if complex data defies simple analysis, we probably need to abandon a narrative and look for a completely different kind of thinking.
(Photo: Children sit around a nanny reading a story. Credit: Getty Images)
Last on
BBC World Service
Australasia
Raymond Mar
Raymond Mar is an Associate Professor of Psychology at York University, Canada who received his Ph.D. from the University of Toronto. His research explores the relation between story-processing and social-processing using the methods of neuroscience, social/personality psychology, and developmental psychology. Dr. Mar is the co-editor of onfiction.ca, an online magazine on the psychology of fiction.
Thaler Pekar
Thaler Pekar is a leading voice in persuasive communication, leadership and multichannel storytelling, and organizational narrative. She directs entrepreneurs, Fortune 500 leaders, and philanthropists to finding and sharing stories, to building narrative organizations, and is also interested in collecting and curating oral histories. Thaler is a visiting professor at Syracuse University's Executive Masters in Communications Management, and a frequent guest lecturer at Columbia University and the Newhouse Executive Education Programs.
Philip Ball
Philip Ball is a science writer and a longstanding editor of Nature. He is the author of several popular books on science, including works on the nature of water, pattern formation in the natural world, colour in art, and the science of social and political philosophy. He has written widely on the interactions between art and science, and has delivered lectures to scientific and general audiences at venues including the Victoria and Albert Museum in London and the NASA Ames Research Center in California.
Sixty Second Idea to Change the World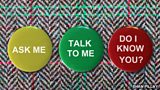 Raymond Mar suggests that everyone should wear a badge indicating their willingness to interact with strangers at that current moment.

Yellow indicates normal expectations ("If you need directions, feel free to ask."),
Green indicates more liberal expectations ("I enjoy chatting with strangers!"),
and Red would mean more conservative expectations ("I'd rather not speak with anyone I don't know.").

Illustration by Shan Pillay
Broadcasts
BBC World Service

except Americas and the Caribbean, Australasia & News Internet

BBC World Service

Americas and the Caribbean

BBC World Service US Public Radio

BBC World Service

except News Internet

BBC World Service

Australasia

BBC World Service

except News Internet

&

BBC World Service US Public Radio

BBC World Service

Australasia