Main content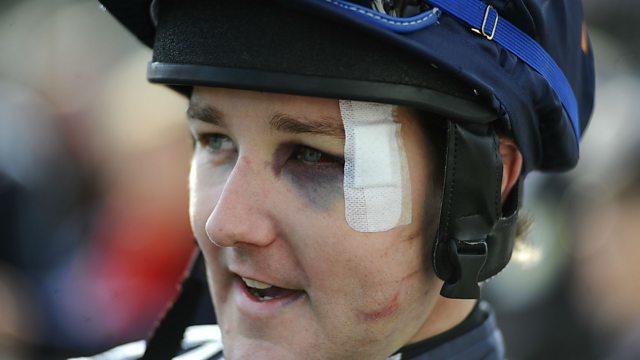 The Brain Game
Where will new research into concussion leave some of the world's most popular sports?
Is the greatest danger to the future of some of the world's most popular sports the potential for brain injury? We investigate if research can be trusted in light of the pressures doctors might feel under if findings adversely affect the standing of sport. Or is it simply enough for athletes to be aware of the risks posed before participating or should some sports be amended or even banned? www.concussioninsport.org
The real Blind Side
When Carolina Panther's Michael Oher takes to the field for Super Bowl 50 next Sunday it'll be the latest episode in his fairy tale career. His life has already been turned a Hollywood blockbuster "The Blind Side". It earned Sandra Bullock a Best Actress Oscar for her portrayal of Oher's adopted mother Leigh Anne Tuohy. We hear from the real Leigh Anne, her husband Sean, inspirational high school Coach Hugh Freeze and of course Oher himself…
Shoulda Put a Ring on It:
One of the quirks of American sport is that instead of being awarded medals for sporting achievement, winners are given Championship Rings. We speak to the jeweller who has made more than 30 of the 49 Super Bowl Championship rings to date. He reveals the astronomical cost of these bespoke handmade rings, how the designs have become more elaborate, and how their size has grown dramatically. The biggest is a size 25 made by William "The Refrigerator" Perry.
X-Flies
The X-Games is an annual event that attracts the very best in extreme sport. Competitors fly, flip and fling to the amazement of a huge worldwide audience. In a months' time Oslo will play host to the event for the first time and the city is using it as a chance to improve the lives of youngsters in some of the poorest parts of the Norwegian capital as Simon Parker reports
Sporting Witness… heads back to the 1908 Olympic Marathon in London as Italian sweet-maker Dorando Pietri heads for victory and then… Collapses a few hundred yards from the line and being helped to the finish. Amid huge controversy, Pietri was disqualified but became an international celebrity thanks to newsreel footage of the race.
(Photo: Tom Queally with a facial injury at Yarmouth racecourse. Credit: Alan Crowhurst/Getty Images)
Last on
BBC World Service
except News Internet
Broadcast
BBC World Service

except News Internet