Main content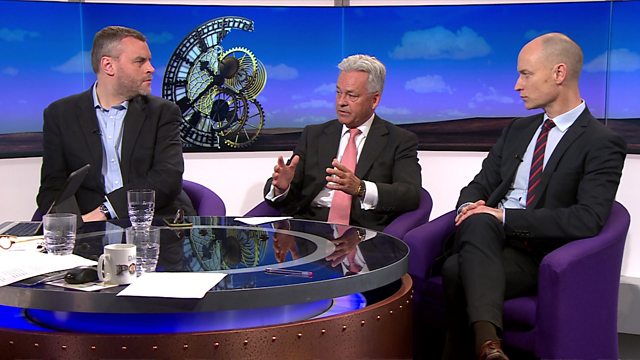 Is another recession on the horizon?
Concerns over the collapse in the price of oil and China's stalling economic growth have caused jitters in the world's financial markets.
With the FTSE 100 down 20% since it's peak last April, Andrew Neil discussed the implications of the market turmoil with former Conservative minister Alan Duncan, Labour MP Stephen Kinnock and guest of the day Tim Montgomerie, a columnist for the Times newpaper.
Mr Duncan said the collapse in oil prices "is not universal good news", warning that "deeply political" and economic consequences would be felt around the globe.
Asked whether 2016 could see a recession, Mr Kinnock said there were some "real risks" because "the fundamentals of the global economy are not strong enough" and the UK economy "is imbalanced".
Duration:
More clips from 21/01/2016
More clips from Daily Politics