Main content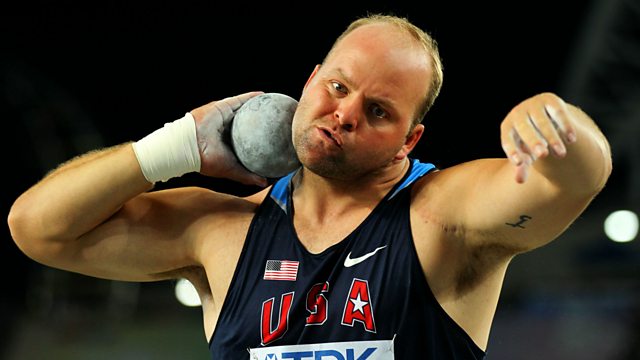 A Gold Medal With Fries
American shot-putter Adam Nelson was awarded an Olympic gold nine years too late
American shot-putter Adam Nelson was awarded a retrospective Olympic gold when the Ukrainian athlete that finished ahead of him at the 2004 Games in Athens was banned for doping. Sadly, Nelson had to wait nine years to finally get his hands on the medal.
When he did receive it, there was no podium, no national anthem playing in the background and no crowd cheering him on. Instead, Nelson was handed his gold by a US Olympic official while sat at a dining table in the food court of Atlanta airport.
"We just met at the most convenient location, sat down at the table, I pulled my medal out and he pulled his medal out," recalled Nelson in an interview with the BBC World Service's Ade Adedoyin. "I jokingly said at least I got some fries with this."
Nelson also estimated that being cheated out of gold cost him around $2m in earnings during his athletic career. "From sponsors to appearance fees, you stand out when you are a gold medallist in my event," he said. "The victor really takes all the spoils."
Picture: Adam Nelson. Credit: Getty.
Duration:
More clips from Sport Today