Main content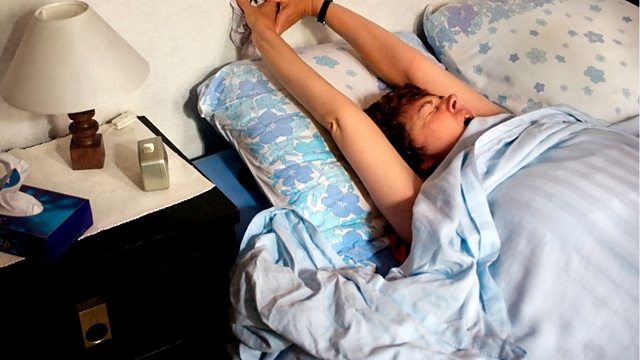 Is Catching Up with Sleep Good for Your Health?
Can catch-up sleep mitigate the health risks of losing sleep?; Tackling the problem of smokeless tobacco in India; How diners order more from larger waiters and waitresses
Over the last fifteen years there has been mounting evidence that if people do not get enough sleep they have an increased risk of developing type 2 diabetes. If for example, like a third of the population in the US you get less than six and a half hours sleep every night, your risk doubles and is equivalent to that of someone who is obese. But now a team at the University of Chicago has demonstrated that catching up on sleep with a lie-in could, temporarily at least, reduce that increased diabetes risk. Josiane Broussard is lead author of the study, which has just been published in the journal Diabetes Care.
Smokeless tobacco India
According to researchers at the University of York, more than a quarter of a million people die each year from using smokeless tobacco, and many millions more have their lives cut short or severely compromised due to the effects of chewing tobacco-based products. South-East Asia is a particular hotspot, but India alone accounts for 74% of the global disease burden.
India has been trying to get a handle on the situation, and nearly three years ago the country's supreme court ordered a ban on Gutka, a particularly harmful but highly popular mix of tobacco, catechu, slaked lime and sweet or savoury flavourings or fragrance. But other equally grim challenges remain because raw tobacco continues to be readily available off the shelf.
So is the ban on Gutka working, and how much of the battle against smokeless tobacco remains to be fought? The BBC's Suhail Haleem has been finding out.
Eating habits
Lots of studies have shown that the lighting in a room or the size of your plate can affect your food choices. Now new research published in the journal Environment and Behaviour has found that the larger a waiter or waitress is, the more diners tend to order. Professor Brian Wansink, director of the Cornell University Food and Brand Lab in the US, is senior author of the study, which involved researchers going undercover in restaurants.
(Photo: Woman in bed stretches her arms. Credit: Science Photo Library)
Last on
BBC World Service
Europe and the Middle East, East Asia, West and Central Africa, East and Southern Africa & South Asia only
Broadcasts
BBC World Service

Americas and the Caribbean, Online, Europe and the Middle East & UK DAB/Freeview only

BBC World Service

East Asia, Australasia, West and Central Africa & South Asia only

BBC World Service

Americas and the Caribbean

BBC World Service

UK DAB/Freeview, Online, Europe and the Middle East & East Asia only

BBC World Service

South Asia

BBC World Service

Australasia

BBC World Service

East and Southern Africa & Europe and the Middle East only

BBC World Service

UK DAB/Freeview & Online only

BBC World Service

Europe and the Middle East, East Asia, West and Central Africa, East and Southern Africa & South Asia only