Main content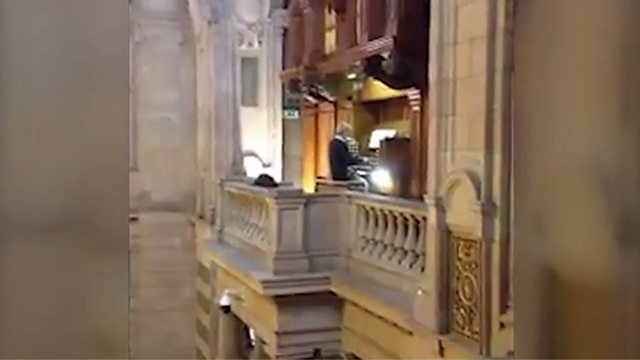 Organist 'flabbergasted' by response to Bowie tribute
Christopher Nickol says he thought a tribute to David Bowie during his organ recital on Monday would be very topical:
"The Bowie story was so big, I thought it would be an appropriate tribute to play Life on Mars as an extra item on the monday programme," he told 5 live's Sarah Brett.
The musician who was captured on film playing the track at Glasgow's Kelvingrove Museum says he didn't expect the post to go viral.
"I am flabbergasted and just totally overwhelmed and taken aback. I like to listen to the original recordings and melodies and harmonies then play the song by ear, I don't use sheet music".
This clip was originally from 5 live Afternoon Edition Wednesday 13th January.
Duration:
More clips from In Short