Main content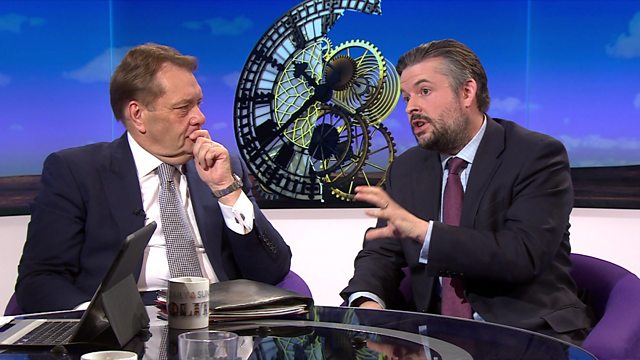 Hayes and Ashworth on collective responsibility
The upcoming EU referendum and a vote on Trident threaten to divide both the cabinet and the shadow cabinet.
David Cameron has said he will suspend "cabinet collective responsibility" to allow his ministers to campaign on either side of the EU referendum campaign
Asked which way he would campaign, security minister John Hayes refused to say, telling Andrew Neil he wanted to wait until the PM's renegotiations are complete. But he acknowledged he was "pretty Eurosceptic".
Meanwhile, shadow minister Jon Ashworth said "we always try to get a collective position", when asked if Labour would have a unified position on Trident renewal for the Commons vote, expected later this year.
However, he conceded there were likely to be public differences on the issue, and added: "It's probably not desirable but I suspect it is inevitable."
Duration:
More clips from 13/01/2016
More clips from Daily Politics