Main content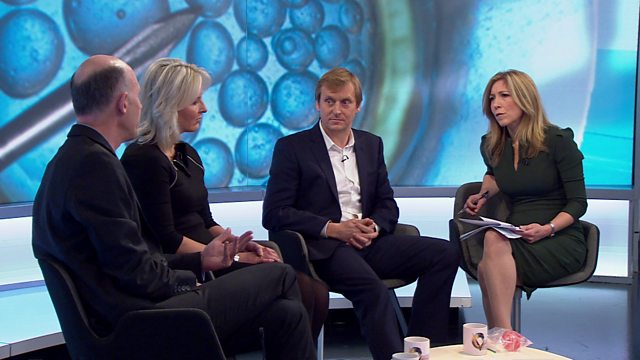 What are the risks of using unlicensed sperm donors?
The number of women using donated sperm to get pregnant is rising but many find the cost of treatment at private clinics prohibitive.
Simon Watson is an unlicensed donor, charging £50 a time, who claims to have fathered around 800 children in his 16 years of donating.
But what are the risks of using unlicensed donors? And is it ethical?
Simon was joined by Laura Witjens, chief executive of the National Gamete Donation Trust, and the chief executive of HFEA, Peter Thompson to discuss the issue.
Duration:
More clips from 13/01/2016
More clips from Victoria Derbyshire