Main content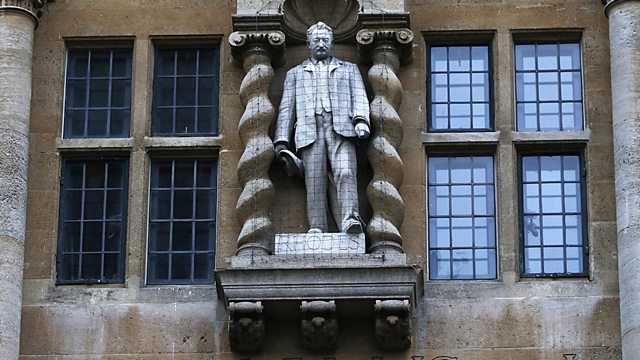 University of Oxford chancellor defends Cecil Rhodes statue
The chancellor of Oxford University has said that campaigners for the removal of the statue of Victorian colonialist Cecil Rhodes from outside an Oxford college may not be suited to study at the university.
Lord Patten told the Today programme that if Oxford students did not demonstrate a "generosity of spirit" towards history and respect for the principle of free speech "they should think about being educated elsewhere".
Campaigners have said the prominent statue of the "racist, enslaving murderer" makes students feel threatened and have called for the statue to be placed in a museum.
But Lord Patten said their call for safe spaces was a "terrible, terrible idea" and that the move to prevent "platforming" of certain individuals would create "a bland diet of bran" for student discussion.
Duration:
More clips from 13/01/2016