Main content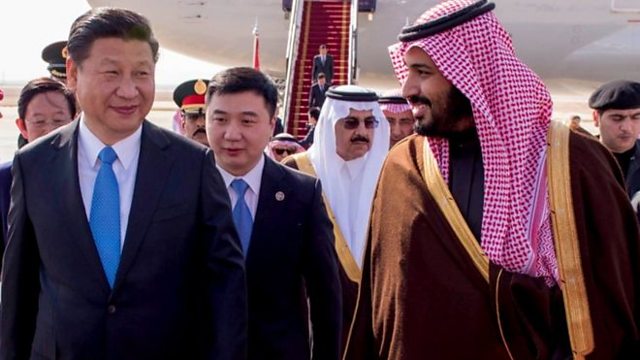 Chinese President Xi Jinping: Dealmaker or Peacemaker?
Chinese President Xi Jinping: Dealmaker or Peacemaker?
The President of China, Xi Jinping, is something of a globetrotter. Circulating right now on Twitter is an interactive map of the places he's been to, from Tanzania to Germany and many many points in between. Now he's in Saudi Arabia, then Egypt and Iran. Professor Ann Lee of New York University tells us what's behind all the trips.
For the past four months, protesters have been blockading roads into Nepal from India, severely limiting supplies of fuel, food and medicine. The government in Kathmandu accuses India of supporting this blockade - an allegation Delhi denies. Delhi-based Madhavan Narayanan from the Hindustan Times and our guest throughout the programme, gives his view.
A new report by the Ellen MacArthur Foundation and the World Economic Forum says that by 2050 and measured by weight, there'll be more plastic in our oceans than fish. The report's author, Rob Opsomer tells us more.
The latest Chinese GDP figures suggest the world's second biggest economy is now growing at its slowest rate for 25 years. To find out whether those of us outside China should be worried, Lucy Burton talked to Patrick Chovanec of Silvercrest Asset Management Group in New York and Roger Bootle of Capital Economics in London.
We hear about cattle ranching from Andy Uhler, a reporter with Marketplace in LA. Along with Madhavan Narayanan he's with us for the whole programme
Our ability to tell a good story is supposed to be useful not just at childrens' bedtimes, but in the workplace too. But has the business craze for tapping into the art of storytelling been overdone? Our regular commentator Lucy Kellaway of the Financial Times reckons that it probably has.
Plus we hear about the business news in the rest of the world - we cross over to Sydney to hear from the BBC's Phil Mercer.
(Xi Jinping at Riyadh's airport with Prince Mohammed bin Salman AFP)