Main content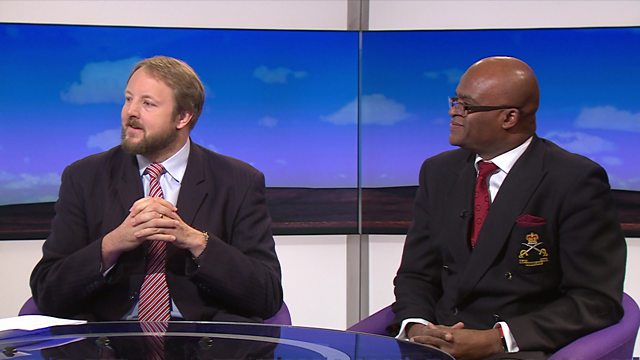 Guests discuss case for English national anthem
Labour MP Toby Perkins is calling for a national consultation on England having its own official anthem.
He will put forward a bill to Parliament on the issue, on Wednesday.
The Chesterfield MP told the Daily Politics: "Jerusalem would be my choice, but the key thing about my bill is to have a national consultation."
Olympic medallist Kriss Akabusi said he understand the "clamour" for a separate anthem for England but God Save The Queen "has got a really special place in my heart".
Meanwhile, Times columnist Melanie Phillips, the guest of the day, said calls for an English anthem was "part of a drive to build up English nationalism", which was "really reprehensible".
Duration:
More clips from 12/01/2016
More clips from Daily Politics