Main content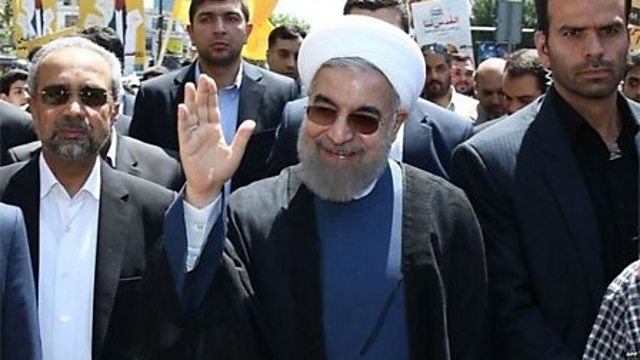 Iran Opens For Business
With many international sanctions now lifted, European firms are looking to steal a march on American companies still restricted by a US ban.
Iran is once again open for international business. That was the message from Tehran as the working week began with many significant sanctions lifted. The EU is lifting restrictions on trade, shipping and insurance in full. US sanctions relating to Iran's nuclear programme are suspended, not terminated - and some economic sanctions remain in place, notably the ban on US citizens and companies trading with Iran. We hear from a German businessman and a British tour operator hoping to do business in the country, and we get a sense of how life will change for ordinary Iranians.
Pakistan is experiencing an acute energy crisis and it's having a real impact on households and businesses. Almost 60% of Pakistan's exports rely on textiles - a sector that employs 15m people. Shumaila Jaffery of the BBC's Urdu Section reports from Faisalabad.
China's State Council is due to announce fresh GDP figures for 2015 soon after we go to air. Official sources are predicting that they'll show growth of around 7% but does that number reflect anything like reality? Mark Anderson of Strategic News Service thinks not - and he's convinced that impressive growth figures from recent years have been the result of what he calls systemic fraud and intellectual property theft. Those are the themes of a new report called Theft Nation. He spoke to us from Washington State.
We discuss the #OscarsSoWhite hashtag on Twitter. The complaint is that all 20 nominees in the Best leading Actor and Actress and Best Supporting Actor and Actress categories are white. The director Spike Lee and Jada Pinkett Smith are boycotting the awards ceremony. We hear from the creator of the hashtag April Reign, managing editor of Broadway Black.
All that and more on Business Matters with Fergus Nicoll. He'll be joined by guests Elizabeth Nolan Brown, staff editor at Reason.com in Washington DC and Saker Nusseibeh, CEO at Hermes Investment Management, in our London studio.
(Photo: President of Iran Hassan Rouhani Photo Credit: AFP)