Main content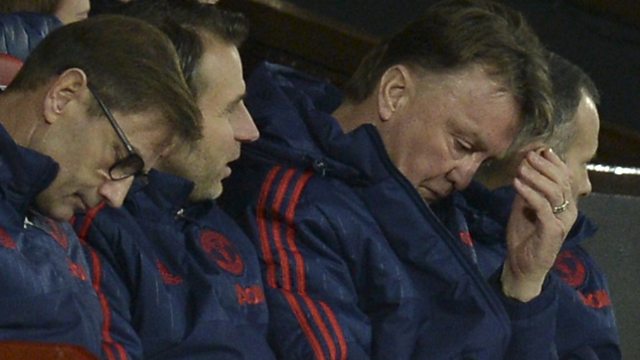 Townsend: 'Van Gaal's teams start slow.......then they fade'
Former Republic of Ireland midfielder Andy Townsend is damning in his criticism of Manchester United following another lacklustre display against League One side Sheffield United in the FA Cup.
It was the 10th consecutive home match in which Louis van Gaal's side have failed to score in the first half.
Wayne Rooney scored an injury-time penalty to win the tie, but Townsend wasn't impressed.
"We've seen them rally for 10 minutes at the end but any team can do that," he said.
"The crowd at Old Trafford are looking at each other as the game's going on like American fans would at a baseball game, having a conversation between each pitch."
This clip is originally from 5 live Sport on Monday 11 January 2016.
Duration: