Main content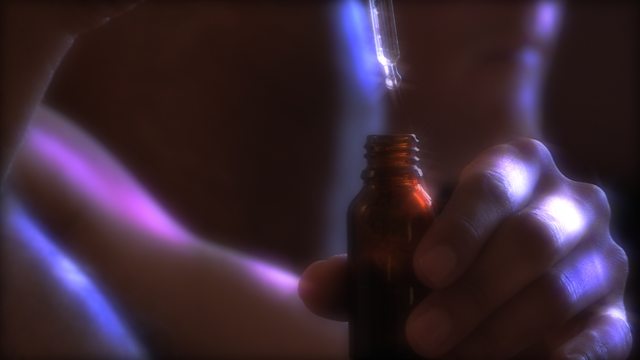 Chemsex
Mobeen Azhar meets users of Mephedrone, GHB/GBL and Crystal Meth, and explores the drug-fuelled sex party scene in gay communities across the world.
A hedonistic party lifestyle is a cliché perhaps unfairly associated with the gay community for decades but in recent years a new, extreme sub-culture of sex and drugs has become a way of life for a growing minority of gay men.
The so-called chemsex scene involves an unholy trinity of drugs – Mephedrone, GHB/GBL and Crystal Meth – and together they can keep men awake for days. While ecstasy and cocaine have been used by clubbers for decades, these relatively new drugs are taken to enhance one thing in particular - sex.
Mobeen Azar travels to San Francisco - one of the first cities to see the 'party and play' scene emerge - and London, where chemsex is a relatively new phenomenon. He speaks frankly to men involved in the lifestyle, from young club kids to middle-aged professionals.
While chemsex drugs may enable men to push their sexual boundaries, they also lower inhibition and unprotected sex is common, making men vulnerable to life-changing infections such as HIV, Hepatitis and Syphilis. So how do you protect men who are unwilling to use condoms?
The programme investigates a new treatment which prevents the transmission of HIV. Pre-Exposure Prophylaxis – or Prep – has proven highly effective yet controversial, with critics claiming it will encourage condom-less sex.
Chemsex is complex and not all men are victims. For some, 'chems' provide instant pleasure without boundaries. For others, they are a convenient escape from the reality of a world in which they feel rejected.
(Photo: A man holds a brown bottle)
Last on
BBC World Service
Australasia
Broadcasts
BBC World Service

except News Internet

BBC World Service

except Australasia, East and Southern Africa, News Internet & West and Central Africa

BBC World Service

East and Southern Africa & West and Central Africa only

BBC World Service

except News Internet

BBC World Service

Australasia

BBC World Service

except News Internet

BBC World Service

Australasia