Main content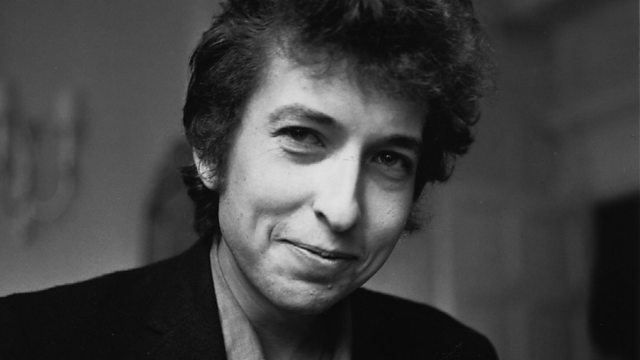 Back on Highway 61
Andy Kershaw re-examines Bob Dylan's Highway 61 Revisited, the album that changed his life and popular music.
Beginning with the resounding hit of a snare drum, Like A Rolling Stone starts Bob Dylan's first fully electrified album, Highway 61 Revisited. When he first heard the song in his mother's car, Bruce Springsteen said it was "like somebody kicked open the door to your mind." The album represents the birth of rock music, as opposed to the pop or beat music that preceded its release. It sounds as subversive now as it did over 50 years ago.
Besides revolutionising popular music, the album transformed the life of broadcaster Andy Kershaw. For him, nothing would be the same after Highway 61.
Andy travels to America to meet the surviving musicians and hear the extraordinary stories behind the recording sessions. Dylan was only 24 years old when he walked into Columbia Studio A in New York City to record the album in June 1965. For a masterpiece record, it is all the more remarkable that almost no preparation, and absolutely no rehearsal, went into it.
Al Kooper, who was brought in as an observer, tells how he mistakenly and fortunately found himself playing the organ on Like A Rolling Stone, discovering the song's melody on the spot. Bassist Harvey Brooks talks about the patience that was required to work with the unorthodox Dylan. Legendary Nashville musician Charlie McCoy describes how he was accidentally brought in to play the memorable Spanish-sounding guitar on Desolation Row. And Keith Richards provides a surprising take on Highway 61's legacy.
(Photo: American singer and songwriter Bob Dylan smiles during a meeting with the British press, 28 April 1965. Credit: H. Thompson/Evening Standard/Hulton Archive/Getty Images)