Main content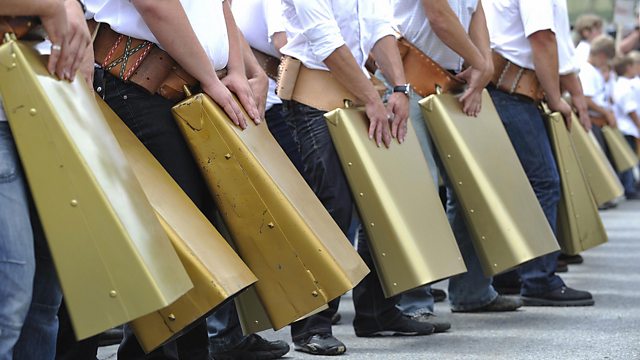 The Bavarian bells to scare away the wolves
Every year the Bavarian village of Rinchnach enjoys a noisy bell ringing festival which dates back to ancient times.
The 'Wolfauslassen' festival celebrates the old custom of herdsman ringing bells to scare wolves away.
Villagers have 20kg bells strapped to them which they ring using their thighs.
Rajan Datar joined the festival and put his own thighs to the test.
Duration:
Featured in...
From the morbid exhibits of UCL's Pathology Museum to an ice music festival in Norway.
More clips from The Travel Show