Main content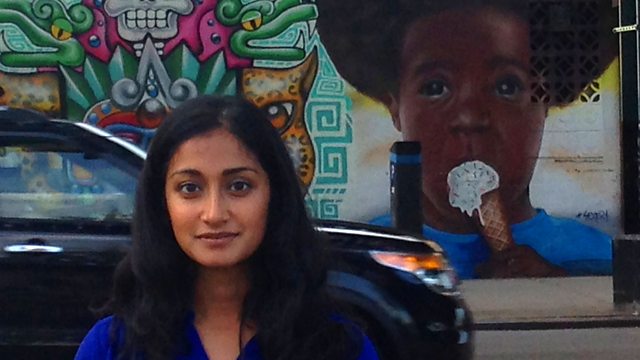 Diabetes: Challenge in the Bronx
In the Bronx, New York City, Hispanics, blacks and other ethnic minorities suffer particularly high rates of diabetes. How is the latest research helping combat the disease?
Smitha Mundasad visits the Bronx in New York City, one of North America's poorest and most diverse boroughs. Type 2 diabetes is now so common here that people say every family is touched by the disease. Hispanics, blacks and other ethnic minorities suffer particularly high rates and even young children are developing the disease.
Researchers here are working with patients to better understand how type-2 diabetes develops and how to combat it. Smitha discovers that the high blood sugar we associate with this disease is just a symbol of an exceedingly complex process.
Excess fat in the body triggers a chain of events, involving a range of different organ systems, which make the body less able to respond to the hormone insulin. Insulin usually controls the blood sugar level, so when the body can't respond to it properly sugar levels rise.
Medication & lifestyle changes early on in the disease are both critical. Numerous medications have been developed targeting different parts of the disease process, but research is ongoing to establish the optimal timing and combination.
Here in the Bronx, many people don't even know they have the disease and some struggle to take medication or make the lifestyle changes. So ethnic minorities suffer higher rates of complications, such as blindness, amputation, kidney failure, heart attack and stroke.
Branded a 'food desert' due to the lack of opportunity to access fresh produce, strategies are underway to help people make the necessary lifestyle changes, to help treat and prevent diabetes.
Image: Presenter Smitha Mundasad in the Bronx, New York City. Credit: BBC
Live Debate: The Impact of Diabetes
The Truth About Cancer Podcast
Podcast
A crucial guide to the things that affect us all. Hear from those with first-hand experience, and experts in the field.