Main content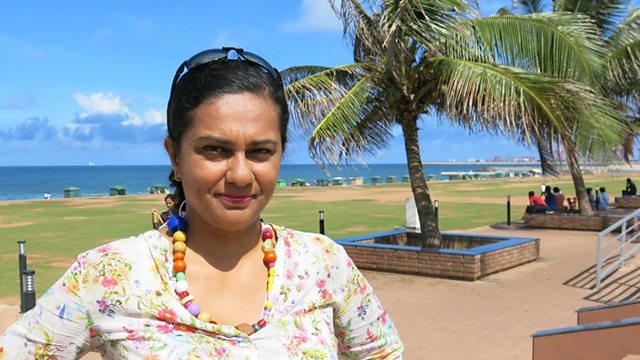 Diabetes: South Asia Time Bomb
Type 2 diabetes has reached epidemic proportions & South Asia is at its epicentre. Anu Anand travels to Sri Lanka to find out why South Asians, like herself, are so at risk.
Type 2 diabetes is taking on epidemic proportions around the world, and South Asia is at its epicentre.
Presenter Anu Anand travels to Sri Lanka where one in ten adults have type 2 diabetes, and another one in ten have early signs of the disease - so called 'pre-diabetes'. That's four million people on this tiny island nation alone.
Palm-fringed beaches lined with stalls selling fresh tropical fruits and sea food are not hard to find here. So why are so many people, in both urban and rural areas, being ravaged by a disease we more commonly associate with Western lifestyles?
Anu asks why rates are so high in South Asia and explores how Sri Lankans are seeking to diagnose, treat and prevent a disease which is ravaging not only adults, but children too.
A big problem with type 2 diabetes is that it is silent. At least half of those with the disease don't even know they've got it, until it has wrecked the body's blood vessels, causing anything from heart attacks and strokes, to blindness and kidney failure. Life-threatening limb infections requiring amputation are also common.
Such complications of the disease are now overwhelming Sri Lanka's health service.
The picture is equally stark in India, where Anu lives. Many of her family members have already developed type 2 diabetes. She asks whether she is likely to develop the disease and is alarmed by what she discovers.
Image: Anu Anand, BBC Copyright
Last on

More episodes
Previous
You are at the first episode
Live Debate: The Impact of Diabetes
The Truth About Cancer Podcast
Podcast
A crucial guide to the things that affect us all. Hear from those with first-hand experience, and experts in the field.