Main content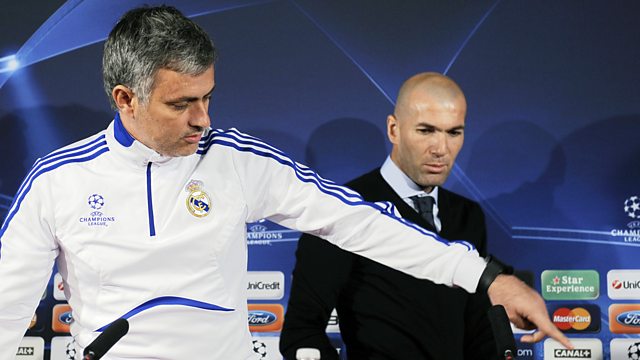 Calderon: Zidane 'not wanted' by President Perez
Former Real Madrid president, Ramon Calderon says ex-Chelsea boss Jose Mourinho will return to the club if new manager Zinedine Zidane fails.
Zidane, 43, was appointed after Rafa Benitez was sacked on Monday, but Calderon reveals he was not the first choice of current Madrid president Florentino Perez.
Calderon believes Zidane faces a tough task, saying: "I wish Zidane all the best but I'm sure it's going to be very difficult. He is not the one that the President (Perez) wanted."
He added, "[Perez] was trying to sign Mourinho and he didn't want Zidane. That is the truth. I don't know if he (Zidane) will be successful but if he is not, Mourinho will be on the bench in June."
This clip was taken from 5 live Sport on 4 January 2015.
Duration: