Main content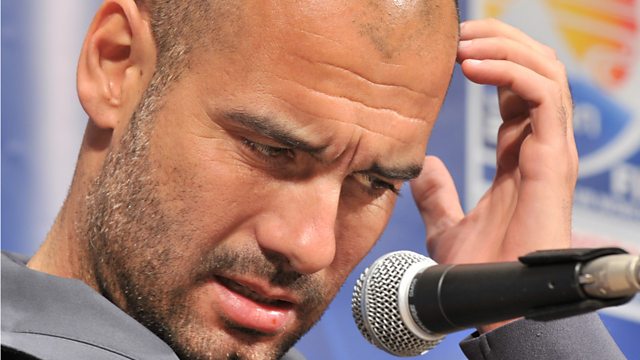 'Madrid approached Guardiola before Benitez sacking'
Spanish football journalist Graham Hunter reveals Real Madrid approached former Barcelona manager Pep Guardiola, 44, to take over from Rafa Benitez, who was sacked on Monday.
Hunter said: "It's a fact that six weeks ago they (Madrid) approached him and asked him 'would you take over?'. That underlines the fact that Pep is seen as the best appointment by every single club."
But Hunter says there was little chance of the club pulling off this coup, adding: "It says something about Madrid that they could get it so wrong, that one of the great anti-Madridistas was approached by them."
This clip was taken from 5 live Sport on 4 January 2015.
Duration: