Main content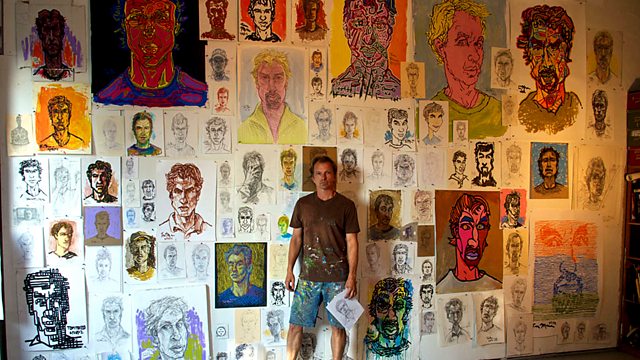 A Very Long View
Tracking changes in our people's lives over decades, generations and even millennia, with artist Tom Mosser, sociologist Alison Park and geneticist Eske Willerslew.
How good are we at making connections over time? Remembering our own pasts, or the way history has unfolded, or seeing the big patterns of development, invisible to the naked eye? This week on the Forum Bridget Kendall and guests focus on the long view: tracking the small changes which shape a person over a year, or a society over decades, or which alter the genetic make-up of humans over tens of thousands of years. With artist Tom Mosser, sociologist Alison Park and geneticist Eske Willerslew.
Photo: Artist Tom Mosser and his portrait collection (credit: Tom Mosser)
Last on
BBC World Service
Australasia
Tom Mosser
Tom Mosser created at least one self-portrait per day for the entire year of 2012 and continued to Feb. 10th of 2013 to create a total of 406 works.  Tom created the portraits using both hands alternately or at the same time.  He also created some using only the same hand.  Some of the works are quick studies while others are larger and more elaborate works. He is repeating the exercise in 2016.

And you can see some of Tom Mosser's portraits in the gallery on the right-hand side of this page.
Alison Park
Professor Alison Park is Director of the CLOSER (Cohort and Longitudinal Studies Enhancement Resources) programme, at the Institute of Education, University College London, through which she works to maximise the use, value and impact of the UK's longitudinal studies. These are studies which follow the same people over a long period of time. Before joining UCL's Institute of Education, Professor Park led a research team at NatCen Social Research, where she gathered information about the opinions and experiences of the British public. She is also interested in comparative survey research which shows how experiences and attitudes in the UK compare and contrast with those in other countries. 
Eske Willerslev
Professor Eske Willerslev is a pioneer in the field of sequencing the genomes of ancient humans. He is director of Centre of Excellence in GeoGenetics and the National CryoBank and Sequencing Facility, situated at the National History Museum and the University of Copenhagen. He is also Prince Philip Professor of Ecology & Evolution at Cambridge University. In 2010 he sequenced the first ancient human genome. He has conducted the first large-scale multi-species ancient population genetic study, and established the field of environmental DNA, where modern and ancient DNA are obtained directly from environmental samples such as sediments, ice and water.
Sixty Second Idea to Change the World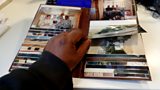 Alison Park suggests that we should make time to sort through the vast array of photo files on our digital devices, choose a small number for each year, print them out and put them in an album. So in years to come, when those devices are just a distant memory and we've all moved on to the next shiny new thing, we will still have that vital visual record of our past and where we have come from.

Photo: Shan Pillay
Broadcasts
BBC World Service

except Americas and the Caribbean, Australasia & News Internet

BBC World Service

Americas and the Caribbean

BBC World Service

except News Internet

BBC World Service

Australasia

BBC World Service

except News Internet

BBC World Service

Australasia