Main content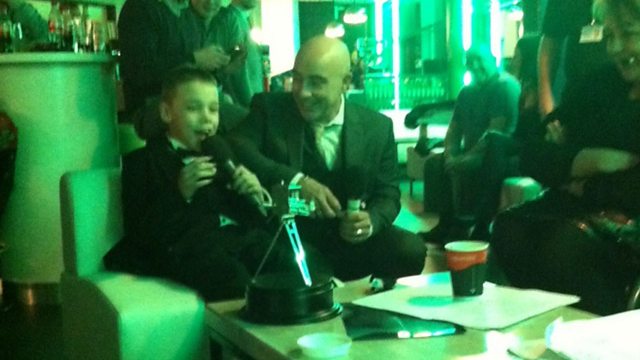 Sports Personality award winner Bailey Matthews steals the show
Bailey Matthews. the nine-year-old winner of the Helen Rollason award at BBC Sports Personality of the Year steals the show as he describes his trophy to those who can't see it, leaving presenter John Inverdale speechless.
Bailey, who has cerebral palsy, completed his first triathlon unaided in July, swimming 100m, riding a bike for 4km and running for 1.3km.
The award is in memory of the BBC presenter who died of cancer in 1999.
This clip is from BBC Sports Personality of the Year, broadcast on 5 live on Sunday 20 December 2015.
Duration: