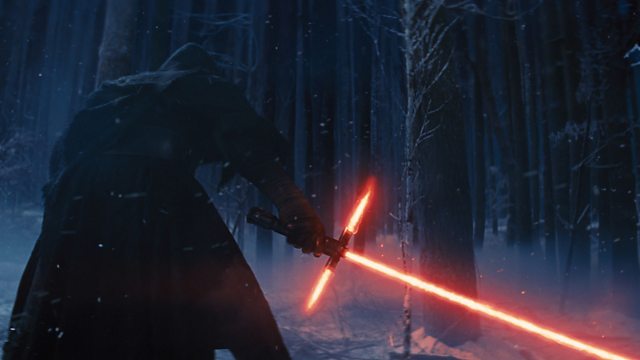 Scientist: 'We have the physics to build a lightsaber'
Dr Gianluca Sarri, who lectures at the School of Mathematics and Physics, Queen's University Belfast, has been speaking to BBC Radio 5 live about the physics needed to build a real lightsaber.
"We do have the physics to start thinking about building a lightsaber," he says, but the problem would be providing the power required for the blade to cut:
"You would need a massive power supply that would not fit into the hilt of the blade like you see in the movies".
Other problems include the huge gas supply which would be needed to make the blade work, and the heat that the lightsaber would give out:
"It would be so hot it would probably melt your hand before you could use it, which would be a bit counter-productive," he says.
This clip was originally broadcast on 5 live's Hit List on Sunday 13 December 2015
Featured in...
The best current affairs interviews, insight and analysis from BBC Radio 5 live.