Main content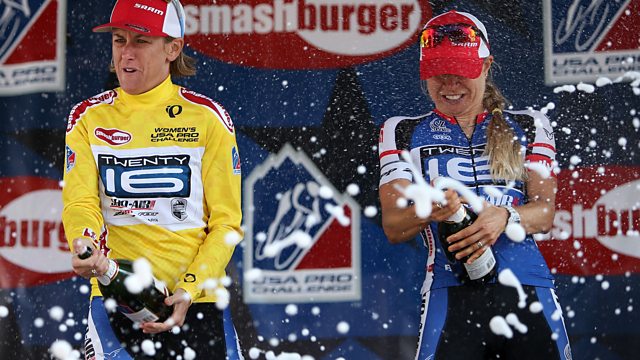 Barry Bonds, Bikes and Brains
Baseball's all time home run scorer Barry Bonds is a controversial name in the sport.
Bonds was once convicted of perjury - based on testimony he gave during the investigation into BALCO performance enhancing drugs scandal. Earlier this year, the one remaining charge against him was dropped on appeal, but he's struggled to win over the wider American public and is still not in baseball's Hall of Fame.
This week Bonds was given a coaching job at Miami Marlins, but he isn't just a one sport man! In his time away from baseball he invested in the Twenty16 Women's cycling team.
Former world champion Mari Holden is the team's sports director and Bond's partner. Caroline Barker spoke to her and first Twenty16's general manager Nicola Cranmer on the team's focus being as much on road races as research and revision, putting education at the forefront of the team's philosophy.
Photo: Kristin Armstrong of the United States, riding for Twenty16 (L) Credit: Getty Images
Duration:
More clips from Sportshour