Main content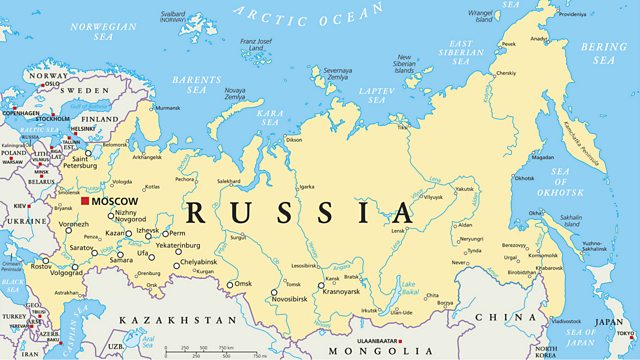 Russia as a Superpower
Is Russia still a superpower, can it afford to be? A look at declining living standards, Russia's military capacity and economic considerations. Diplomat and journalist, Viktor Orlig, addresses key issues.
Presenter: Bridget Kendall
Picture: Map of Russia, Credit: Getty Images
Featured in...
From the Russian Empire and the revolution to perestroika and Putin.