Main content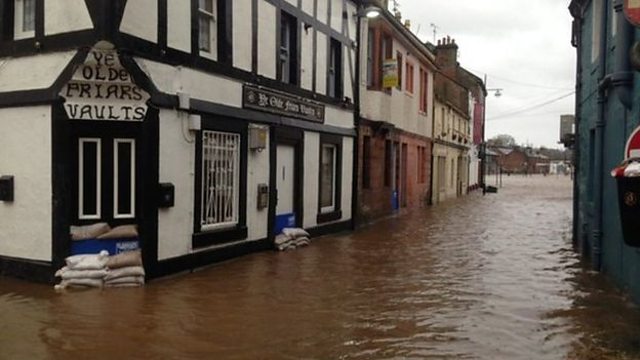 What Can be Done to Prevent Floods?
As parts of Britain sit under water we look at the future of flood defences.
Extreme weather is capturing the headlines at the moment, with lives lost due to intense rain in North and South America. Missouri, Argentina, Paraguay and Brazil have all been suffering badly.
Meanwhile, parts of the UK have experienced the wettest December on record, causing bridges to collapse and homes to be flooded. Today, another storm has hit much of those same flood-ravaged areas, leading to evacuations and widespread power outages. We ask what can be done to prevent such extreme weather wreaking the same kind of havoc in the future.
The flooding has been attributed to the natural weather phenomenon El Nino. Dr Kamiar Mohaddes from the University of Cambridge tells us about a recent report he co-wrote with the International Monetary Fund looking into the economic effects of El Nino around the world.
Also, by the end of 2015 more than a million migrants and refugees will have arrived in Germany. Angela Merkel's decision to welcome them has earned her international plaudits. Some say the migrant influx will help secure the country's economic future. Others, including voices within her own party, warn the numbers are too great for the country to absorb. But for those who will now make Germany their home, the focus is the immediate future - landing a job, getting an education and finding somewhere to live. The BBC's Joe Miller reports from Bavaria, a state on Germany's southern border.
(Picture: Side streets in Dumfries, Scotland affected by flooding. Credit: BBC)